Microdermabrasion
Microdermabrasion is a truly effective solution for gentle skin regeneration.
Controlled Microdermabrasion makes possible the super-gentle and controlled removal of calluses from the skin. Then, new, fresh cells are formed and the skin undergoes a sort of "energy-boost."
The result of the treatment is immediately visible. The skin becomes more resistant, smoother and appears purer.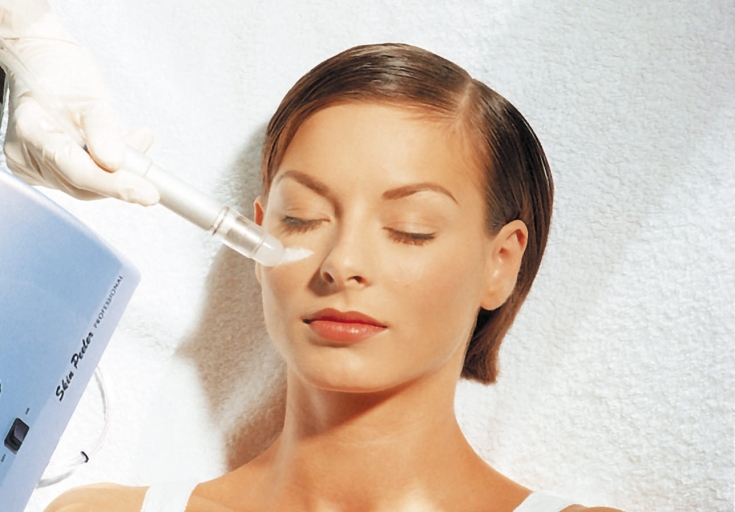 ---
Visible Results with the Reviderm Skin Peeler
Microdermabrasion
Microdermabrasion (MDA) is a gentle yet effective and intensive peeling process.
The surface layer of the skin is removed very gently. The formation of new skin cells is instantly enhanced by the application of stimulating, active ingredients.
Clinical studies prove:
pores become finer looking and the skin, itself, becomes more elastic
skin firmness increases
the depth of wrinkles is reduced
in-depth stimulation activates the skin's own production of collagen and elastin
---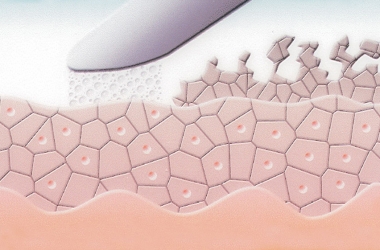 Step 2
Microdermabrasion smoothly and safely removes any hardened cells. The result is a more delicate, smoother skin surface.
© 2019 BEAUTY PROFESSIONAL, all rights reserved